Jewish Dating: Develop an Eye-Catching Online Profile
May 13th, 2019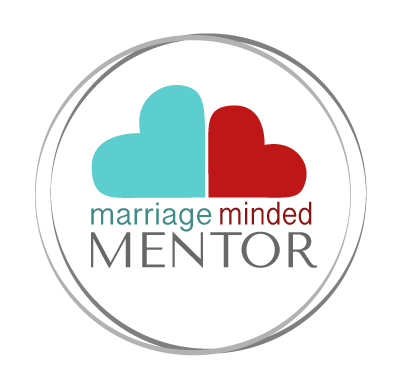 Help with SawYouAtSinai's Jewish Dating fields: 'About Me' and 'What I am looking for'
By Aleeza Ben Shalom
There is one thing you can do to make your online Jewish dating a better experience: Create a profile that not only gets the information across, but shows some of your personality as well. Start with an articulate and creative opening. When scrolling through many Jewish Dating prospects you want to stand out. Your goal is to get a quick message across to the reader to help them know the real you.
How do you do that? Avoid cliches. Avoid lists of adjectives separated by commas. And don't tell people what your friends say about you. Do share a short memory or talk about your favorite or most meaningful experience. Be genuine, real and sincere. If you're not the linguistically creative or articulate type, find a friend to help you create your unique paragraph describing who you are. However, be sure to remain true to your voice, as we don't want your friend's voice to come through louder than your own.
Easier said than done, I know. So to get you started, with my clients' permission, below are a few great examples of how to start a dating profile.
Jewish Dating Profile field 'About me':
My first memory is of a magician putting flour, milk and eggs into a pot and pulling out a white rabbit. Despite being two years old, that feeling of intrigue and curiosity has never left me. As a kid, I took apart phones and put them together, roamed the halls of my library in search of knowledge, and was somebody that always wanted to learn how the world and life works. I'm still like that today.
What I love about this write-up is that he used a story from childhood to tell about part of his personality which is still true about him today. He grabbed and engaged the reader in just 3 lines.
I am a person who sees the world in shades of gray rather than in black and white. I am well read and possess a personable and sophisticated nature. I am an intuitive person with an adventurous side which is balanced by a deeply calm sense of self. I enjoy making others laugh, and I appreciate balance in the different extremes of life. My nature and my work has given me the ability to walk gracefully amongst multiple worlds, while remaining focused and true to my values.
While this writer uses some adjectives to describe herself, the words and descriptions she uses are not the routine things I see in a profile. Words like "personable" and "sophisticated nature" stand out, and are specific enough to give the reader of vision. I also appreciate that she showed two different sides of herself: She is adventurous as well as balanced by a calm sense of self. Quite articulate.
I'm no "cookie cutter"…I love to travel and explore the world. I have lived in several countries over the past 15 years. Friends and family are important to me, and I try to bring joy as much as possible to other people's lives. I love a good book that delves deep into the human experience and love learning new things every day.
I'm very easy-going until you get to know me. While greeting all the people I know is very important to me, I'd much rather find just one person for a really good conversation. In fact, I'd rather have a good conversation than almost any other activity. Though I do enjoy cultivating minds and other growing things, sharing experiences with my family and friends and continuing the ever present battle against clutter, mental and physical.
It's easy for me to hear the unique personality of the writer above. With lines like "I'm no cookie cutter" and "I'm very easy-going until you get to know me," I can get a sense of his character, and also the sense that he will make me laugh.
Jewish Dating field 'What I'm looking for':
I find honesty, self-awareness, intelligence and determination to succeed at his ideals, despite past challenges and the fact that they are actually ideals, some of the most attractive elements of a personality. I respect men who show loyalty and respect for the people and institutions that helped make them who they are or hope to be. I also appreciate men who take responsibility for
themselves and others and are serious about continually learning and growing.
The author above shows that she is a deep thinker, self-aware and intelligent. Her style of writing won't attract everyone—and that's good! Part of creating a good profile is making it individual enough that it wards off the people who aren't a good match. What we write and how we choose to say it are all clues of our personality.
Below is the end of a client's Jewish dating profile. This bit of extra info is quite helpful to the reader. You can see his sense of humor come through.
Nice bonuses, but not required:
Creative—enjoys finding her creative side.
Elegant!—I would appreciate being with someone who enjoys being put together.
Passionate—If you have your own passions, interests, hobbies…then I'm interested.
PS: if you are afraid of change, I'm afraid of you.
Grab a glass of wine, dim the lights and have a date with yourself. Let your inner self come out. Start writing whatever comes to mind; you can edit later. Just keep writing until you get something on the page that you like.
May you find the right words at the right time, and may they lead you to the right person.
About Aleeza:
Aleeza Ben Shalom is a Jewish dating motivator, writer, speaker and consistent giver of blessings. She is the author of Get Real, Get Married, your guide to get over your hurdles and under the chuppah! Aleeza is an entertaining and passionate speaker. She is a regular contributor to Aish.com, Shabbat.com and Yated Ne'eman. She works with clients from around the world as well as trains future dating coaches and matchmakers. You may also recognize Aleeza from her appearance in the web series Soon By You or her Eli Talks. She has been interviewed by BBC World News, and NPR. Aleeza is committed to creating marriages that endure the test of time, starting with her own: she is a dedicated wife and loving mother of five children.
She will be hosting an event this Lag B'Omer 2019.  Check it out! https://bookme.name/Marriagemindedmentor/lite/workshop-ny