Jewish Dating During These Times
April 6th, 2020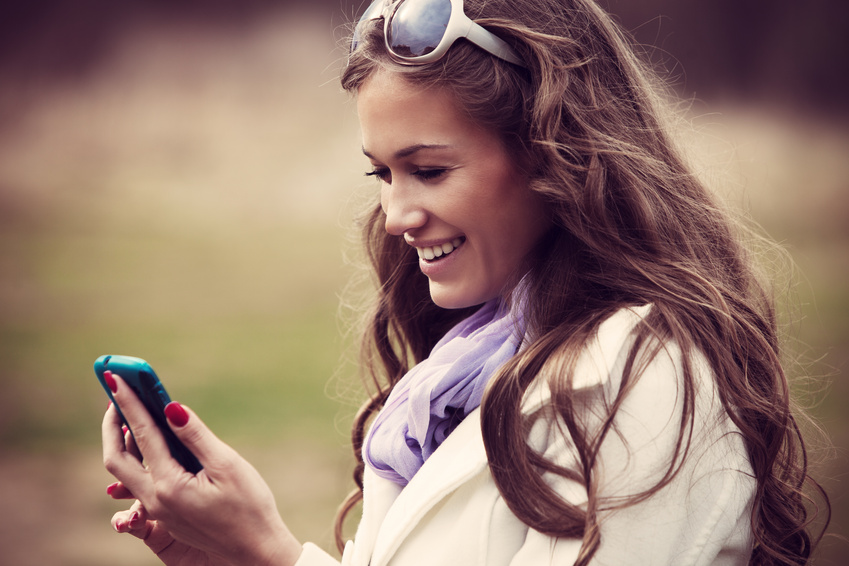 Jewish Dating During These Times
By Jewish Dating site SawYouAtSinai's matchmaker Yifat Schulsinger

The last few weeks is hitting us in areas of life we never anticipated. My husband goes to work in the hospital daily to treat patients , while I am at home with the kids.  It is a time of uncertainty as we are all separated and worried about every aspect of our lives.  Yet, I plea-  Please do not stop your search for a life partner and family.  Historically, as Jews,  we have  survived trying times of wars and plagues and personal loses and found our life partners out of the most trying circumstances.  May we be motivated to continue, with more "kavana" now.  Jewish dating is so important.

As we adjust to lives in self isolation / quarantine – we have an opportunity to actively pursue dating, but in a completely distinct way than we have been accustomed.  It may be new for us, however, Long distance Jewish
dating is not a new concept.  Romantic letter writing has led to many successful relationships for ages.    Email is the modern day letter writing and having an opportunity to respond back, without waiting for snail mail returns!  Are you a natural writer and feel more comfortable expressing yourself in writing during the beginning stages of getting to know one another?   Are you an introvert and  feel first date awkwardness?  Has it held you back from dating?  This may be exactly the  right opportunity to begin online communication and just see how it goes! Since  Everyone is in the same situation no explanation or judgement is needed to starting off this way.
One way to is begin by introducing yourself in email as an extension of your profile.  It is an opportunity to get the words out as you would like them.  A mix of showing who you are, sharing a little, and mixing in humor with some thoughtful reflection.  However, this should not be your only communication form as it is not real time in real life and can be edited.
Are you looking forward to hearing back from your match after you read a letter or note?   Do you want to write back? Share back?  Do you enjoy the style, language, content of your matches writing?  These are all signs that you "speak the same language" and relate.  This is part of building a relationship that otherwise may never developed by traditional dating because one of you would have dismissed the other before it reached this point.   So, here is a chance to start a new with a fresh perspective:

 
Some tips for writing- as a reader:
– Do not judge the person by the writing. It is a part of them, a part they are showing you, you still need to consider other factors.  Do not limit yourself to only writing, but this is a unique way to begin.
-As a writer:  do not begin great length essays, just as you would not monopolize a conversation in person- you are expressing yourself and also asking your match about themselves.
Some forethought is good in writing, however,  not overthink either writing or reading, it is a balance.  Letter writing has been used by all cultural historically in romantic relationships- and now it can have a come back period!

Another online form of communication is by SMS text- normally we do not encourage matches to use this as a primary source of communication as it can be a crutch.  Miscommunications occurs with texting often as it  uses abbreviations and is is generally quickly sent in a more casual attitude.  It does have a place though- it is good for short introductions,  scheduling times to talk, and at times it is good for sharing, just do not use it as your primary  "talking".

Ready for phone calls?  There are So many options- the traditional call is used hearing and listening to your match but not seeing them.  This can take out the extra unease of how you look, your surroundings, and allow you to  concentrate on one another. As you dial the number- Smile before speaking on your first hello- it will be felt by the other side and help break the ice.
Try to find a time that you have little distractions, Have privacy if possible, and  refrain from scrolling on your cell phone while you are on the phone  with your mini date!  Your focus is on your match and being distracted is also sensed by the other side and you will miss out on really giving your potential match a full chance to get to know one another.
If you find you are talking long periods and look forward to speaking again, it is a sign it  this as it is going well!

Long distance WhatsApp chat are also a combination of email writing and texts chats without the long distance charges or international charges.  Use the Same guidelines -welcome the communication,  but it should not be your only contact form.

The ultimate online communication- FaceTime, ZOOM, or other face to face talks-after all that are  ready to see one another? Please prepare just as you would for a real date your first time- ladies – hair, makeup, dress up are all important but not as stressful as a real in person date.  This is the first impression and showing you care makes a difference.   Even actors ,  politicians, and  any one greeting people are prepared before a meeting by appearance; they do not go out without getting dressed up for the occasion.  We know this can feel personal- as if photos and appearance is the reason for interest- but remember the interest was already there.  That is how you got to this stage, and now this is another level.

Brush or comb your hair, check your collar, check yourself in the mirror.  Clean and ready, show you care as well.  Attraction goes both ways as does self care.  Both of men and women look at what the camera sees next to you and beside you- clear the area, have a pleasant backdrop and if possible -privacy to speak.  If you already communicated by writing you can start a conversation leading off a comment or something you liked- something positive that interests you.
You will have plenty of time to discuss real issues of life goals, ideals, family history, your haskafa/ Jewish identify,  but start the conversation with a positive to encourage one another.  Facetime now counts as dating-it is time getting to know one another, and seeing if you want to continue to the next step.

At this time we do not know if this situation will be long weeks or months or until next winter- as Jews we have historically gone through traumatic times.   Traumatic periods have compelled couples to recognize Jewish marriage and family as vital in moving forward.  We are sharing this difficult time together.  One of the conflicts in modern dating/ shidduchim is singles easily dismissing potential matches and not giving it a chance to see is it bershert .
Right now, as we are home bound, we have sincere time to reflect and concentrate on each match in a new light.  May something good come from this difficult time!

May you be able to meet in person those matches you have build a virtual relationship with.  Right now distance does not matter, and maybe not having that as consideration will allow us to be more open to matches.  If you do find it was not a match, its okay! You spend the time connecting with someone isolation and are ready to move forward to continue finding your soulmate!

On a personal note, I met my husband online  (pre SawYouAtsinai) when online was just beginning to be accepted as a legitimate way to meet.  I will tell you that emailing was our way of communicating.    We shared a great deal, and build the beginning of our relationship writing prior to meeting in person.  I cherish those times and it is special to read back.

By the time my husband and I  met in person the build up of meeting was great- and let me tell you the very beginning of that first person- to—person date felt awkward!  That was unexpected.  I had to remind myself this was the same person I had been talking to…and sure enough, by the end that day,  I knew- this is meant to be.  But I did not know when I sat down as I expected it to be natural immediately!  Do not predetermine or expect you will know right away- maybe you will, but give it a chance to develop.  The silver lining of progressing in a relationship online or by writing or calls is  opportunity for someone who may be an introvert or shy about dating to begin from the comfort of home.  Maybe it is an opportunity to share with someone you thought you would never date, just as I was a divorcée with kids,  and my husband had never been married.  Who would have thought we would match or accept our situations irony? Our relationships developed against odds, and that is why I believe you truly never know and please be open to opportunities even if they feel like a long shot.

My personal experiences with online dating  continues:, my own daughter met her chasson less than a year ago on SawYouAtSinai!  We are  Two generations, in  two completely different places in life, two different orientations religiously, and we both shared in this experience.

While My relationship with my husband started with technology, my daughter and son-in-law had different dating rules/expectations, which did not encourage online chats.  Their teachings  guided them to meet in person.. first and foremost.  Only after they dated exclusively did they communicate online on their own.  Their experience was the opposite of what we are suggesting during the quarantines.  We should adjust to the present time.  If you wait for the right time and right person- you will keep waiting.  In both scenarios, we were both actively engaged in making it work regardless of personal difficult times.

May the unfortunate times motivate us to truly challenge ourselves -to  Not hold back and to give each mutual match a chance in the fittingly called SawYouAtSinai site during this Pesach.
May we get through this time safely and with meaning.  May we work toward finding our match now no matter the obstacles and continue our next generations not alone.