The Scoop on Jewish Dating Apps
June 3rd, 2015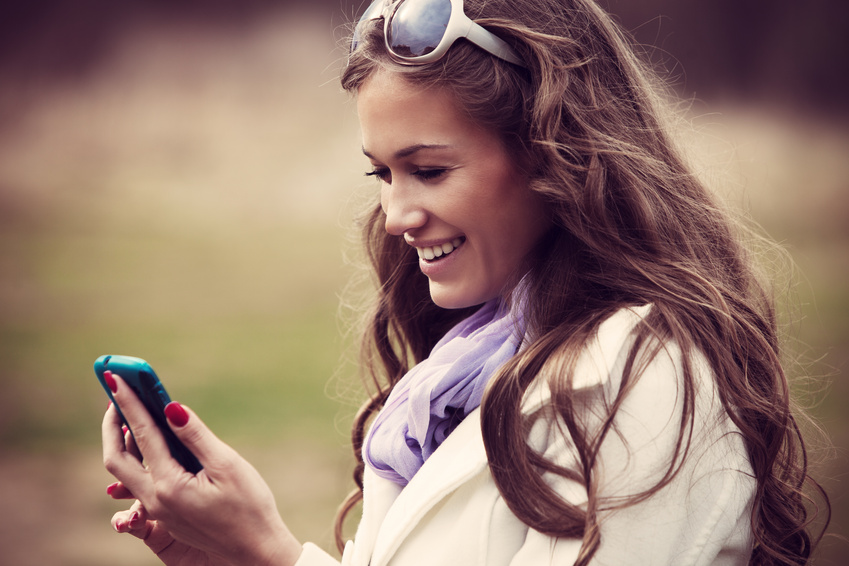 In the last couple of years, a brand new mode of dating has been introduced. Starting with Tinder, dating apps are quickly rising in popularity, especially amongst younger singles.  So, should singles head for the hype or stick with the old? Before jumping to a conclusion, consider these pros and cons:
Pros
Quick: Dating app users get responses very quickly, because people carry their smartphones with them wherever they go. This means that you can go on a date with someone that you only approved yesterday or even a few hours before. This cuts a lot of time out of dating process.
Simple: Dating websites aren't exactly rocket science, but they cannot match the simplicity of swiping right to accept someone and swiping left to reject them. It is also incredibly convenient because it's on your phone, right in your back pocket. These apps are so easy, that finding people to date becomes pretty fun.
Localized: It can be pretty annoying meeting a fantastic person on a dating website, only to find out that he or she lives halfway across the world from you. Dating apps such as JBolt allow you to find people in a selected radius from your hometown, based on your personal preference. This feature lets you find people that you can conceivably date in person instead of long distance relationships.
Cons
Short-term: Many people use dating apps to search for short term relationships rather than long term marriages. This can make dating apps  frustrating or even heartbreaking to singles seeking a spouse. Fortunately, there are a few dating apps, such as JBolt, which are geared towards people searching for a life long partner. JBolt has actual matchmakers reviewing each potential match, so only people interested in long-term relationships will use that app.
Shallow: On these websites, people are usually just judging singles based on their profile picture. The makers of apps such as Tinder embrace this aspect, claiming that physical appearance is always a factor, and dating apps let people get beauty out of the way before the date even starts so that they can focus on more important things. However, apps like JBolt put important information like religious observance, number of children, and smoking habits in the forefront so that decisions to date aren't made on looks alone.
No Filter: To be quite frank, some of the people you meet up with could be complete weirdos. Each profile on the typical dating app is pretty bare of information, so what do you know about the person you're meeting with? JBolt is an exception in this respect, because matchmakers review every mutually approved match to make sure that the two people are truly compatible.
What are your feelings about dating apps? If you have a pro or con which wasn't mentioned above, comment below!