How To Handle Your First Face-To-Face Meeting
May 12th, 2015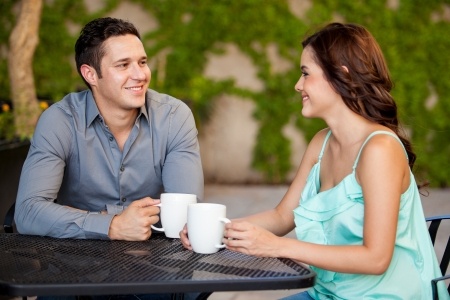 It is much easier to meet someone online where you can gauge the other person's personality, likes, dislikes, and what they are looking for. It is much easier to let your guard down and be yourself when you don't have to face the other person right away. However, there will come a time when you do need to physically meet to access the chemistry you have together.
With our Jewish dating site, we have created a secure platform for finding a match for you. Once you think you have found someone who shares your beliefs, passion, and goals for life, you can now plan on a face to face greeting.
It is completely normal to feel those first date jitters. Even though you have spent time chatting and breaking the "online" ice, it is not the same as when you get to physically meet the other person.
Below we have outlined a few tips for getting through that first real date.
Try to ensure both sides do some talking and some listening. Nobody wants to sit listening to a monologue. Ask each other questions and show interest in getting to know the other person.
You want to establish a rapport with the other person, and this does not have to take all day. Keep the first meet to a minimum so that you will have a lot more to talk about the second time around.
Be prepared in the sense that you save some questions for face to face. You can get a sense for someone by seeing their physical reactions.
Just relax and go with the flow. Dating is supposed to be fun so enjoy yourself.
At SawYouAtSinai, our Jewish dating website is available for those in the Jewish community who are searching for their match. By entering your information, you are on your way to finding your potential true love.